You are here:  

Products

/

Retention Knobs
DeVlieg Microbore Boring products are not on the Webstore, for complete product offerings for both DeVlieg Microbore & Universal Engineering products, please refer to our on-line catalog . For items not on the webstore, please call us on our toll free number, or email us at sales@universaldevlieg.com.
Retention Knobs
Warning: Certain machines require retention studs other than shown. Toolholder retention studs are not necessarily interchangeable across various types of toolholders or machine tool models. Use of metric-threaded studs in inch-threaded holders or vice versa is dangerous. Failure to use the proper thread or stud configuration could cause the toolholder to come free of the spindle which could result in serious personal injury.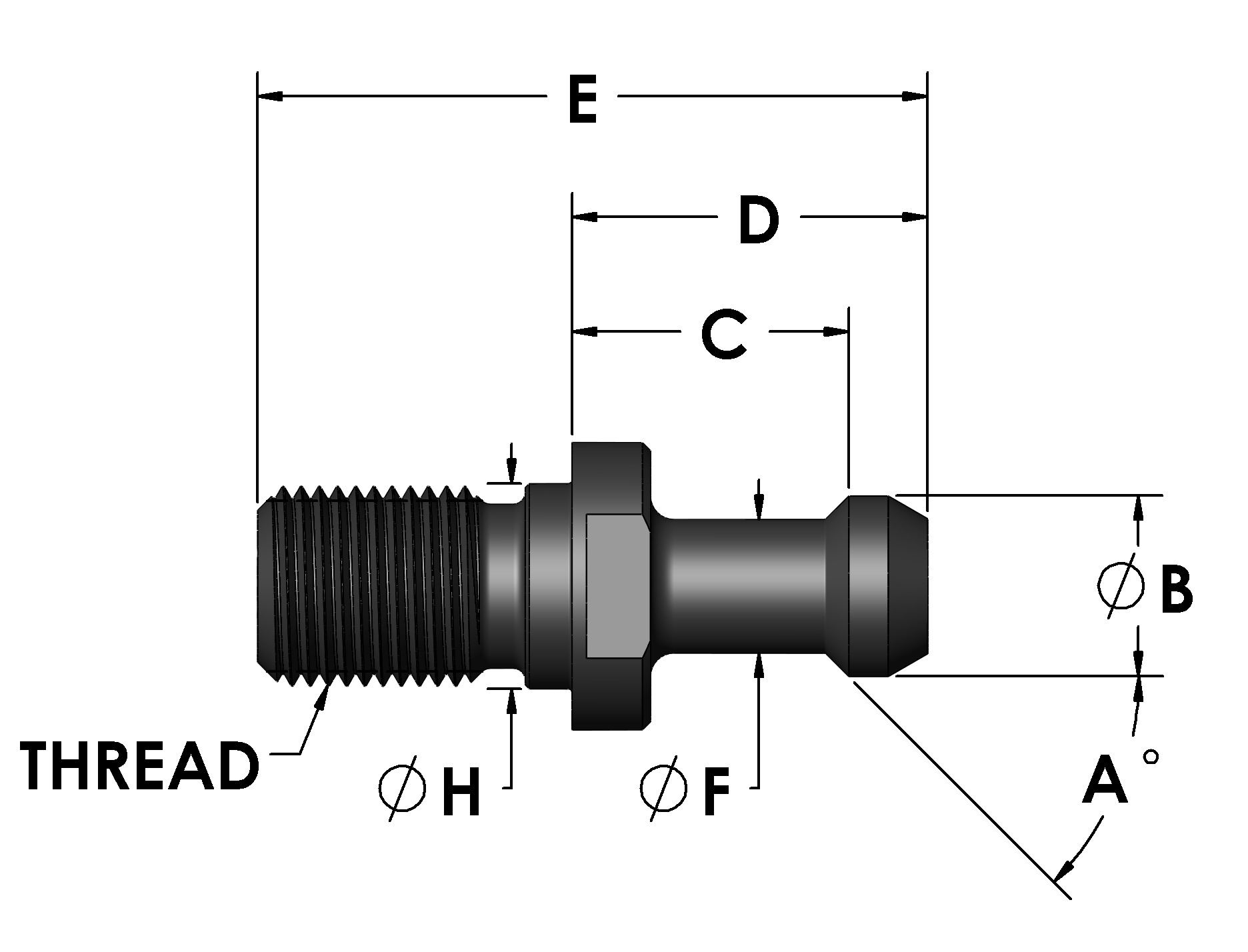 Retention Knobs used with CAT tooling do not utilize Pilot "H".
The ANSI B5.50 (CAT/V-Flange) standard does not specify a pilot

---